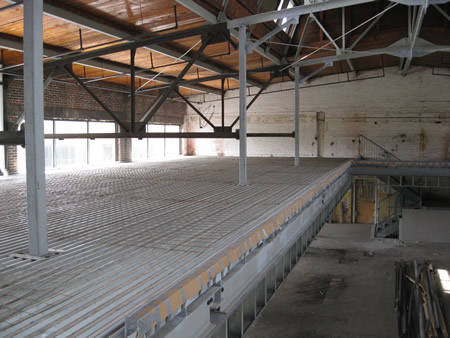 Penn-American, Inc. was founded in 1988 with the mission to offer metal fabrication and installation to all types of industrial and manufacturing operations with an emphasis on service, quality and cost. We have been fabricating and designing custom components for over 14 years and are committed to our customers' complete satisfaction.
Some of the industries that Penn-American serves include:
Food, Feed & Grain Processing Industry
Canned Goods Industry
Paper Processing Industry
Wood Products Processing Industry
Foundry Industry
Steel Manufacturing Industry
Road & Quarry Industries
Local Public & Utility Companies
Truck Body Manufacturing Industry
Refractory Industry
Job Openings
Metal Fabricators and Welders
Millwrights
Structural Steel Fabricators and Erectors
Description
Currently accepting applications for fabricators, welders, millwrights, structural steel fabricators and erectors and industrial painters. These positions are responsible for performing various fitting, welding, finishing, grinding and related operations to assemble and fabricate various metal and structural steel units. Must be able to work from prints, specifications table, layout symbols, follow verbal and written instructions and standard procedures. Proficient use of math, prints, tables, adjustable layout and measuring instruments requiring interpretation in application also required. Must be able to follow safety and quality standards.
Requirements
Requires use of arithmetic, prints, tables, adjustable layout instruments and adjustable measuring instruments requiring interpretation in application. Requires the ability to read, write, count, add, subtract and follow instructions. Must be able to pass required welding testing.
---
Industrial Painter
Description
Currently seeking qualified 3rd shift painters. The position is responsible for preparing and painting structural steel products in accordance with drawings and specifications. Position requires usage of spray equipment, hand tools, and other departmental equipment needed to perform the job.
Requirements
Candidate should have previous experience with application of various types of coatings and material handling equipment.
ALL POSITIONS ARE:
Full time-hourly
Competitive wages
Benefits
---
Please submit resume to This email address is being protected from spambots. You need JavaScript enabled to view it.