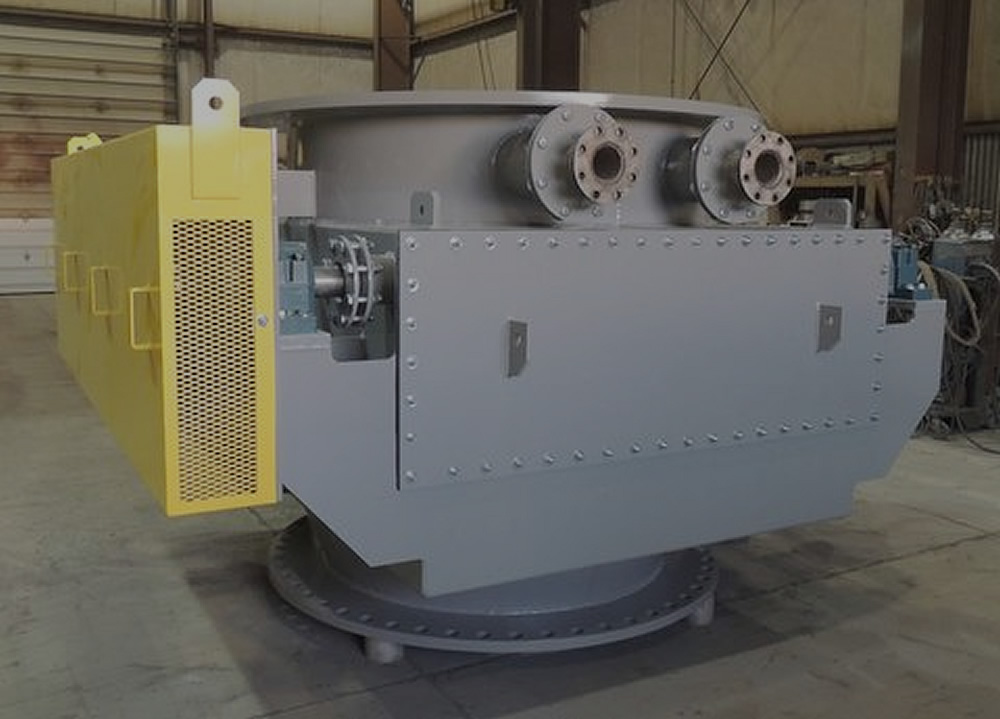 Carbon
Steel
Plate
and
Sheet
Fabrication
Plate and sheet work are the heart and soul of our daily operations. Almost everything we produce has carbon steel plate or sheet welded to it, bolted to it, supporting it, or hanging it. From design assistance through coatings and delivery, Penn-American's sizing, forming, fitting, and specialized welding capabilities produce structural steel parts, cones, hoppers, bins, tankage, vessels, industrial ductwork, stacks, equipment bases, dust collectors, conveyors, liners, shrouds, and claddings in virtually any workable size or thickness and from a wide variety of carbon steels.
We can fabricate directly from your drawings or we can offer you our mechanical design services featuring continually updated 3D modeling software. From accurate assembly and detail drawings, most sizing, holes, and slots are done by CNC-controlled cutting equipment. Our experienced fabricators form, fit and inspect your material before welding.
With AWS Certified Welders and several pre-qualified welding procedures approved for a variety of base metals, Penn-American can meet most industrial, commercial, manufacturing, and mechanical weld specifications. We offer SP-1 through SP-10 surface preparation to prepare your fabrication for coating in our climate-controlled indoor coatings facility. Here, your carbon steel is protected by alkyds, enamels, epoxies, zinc-enriched, bitumastic or other specialized primer and paint system.
Give us a look at your next carbon steel fabrication requirement. We would be pleased to offer you pricing, design assistance, field measuring, fabrication, and installation services.
Please contact us today for more information.