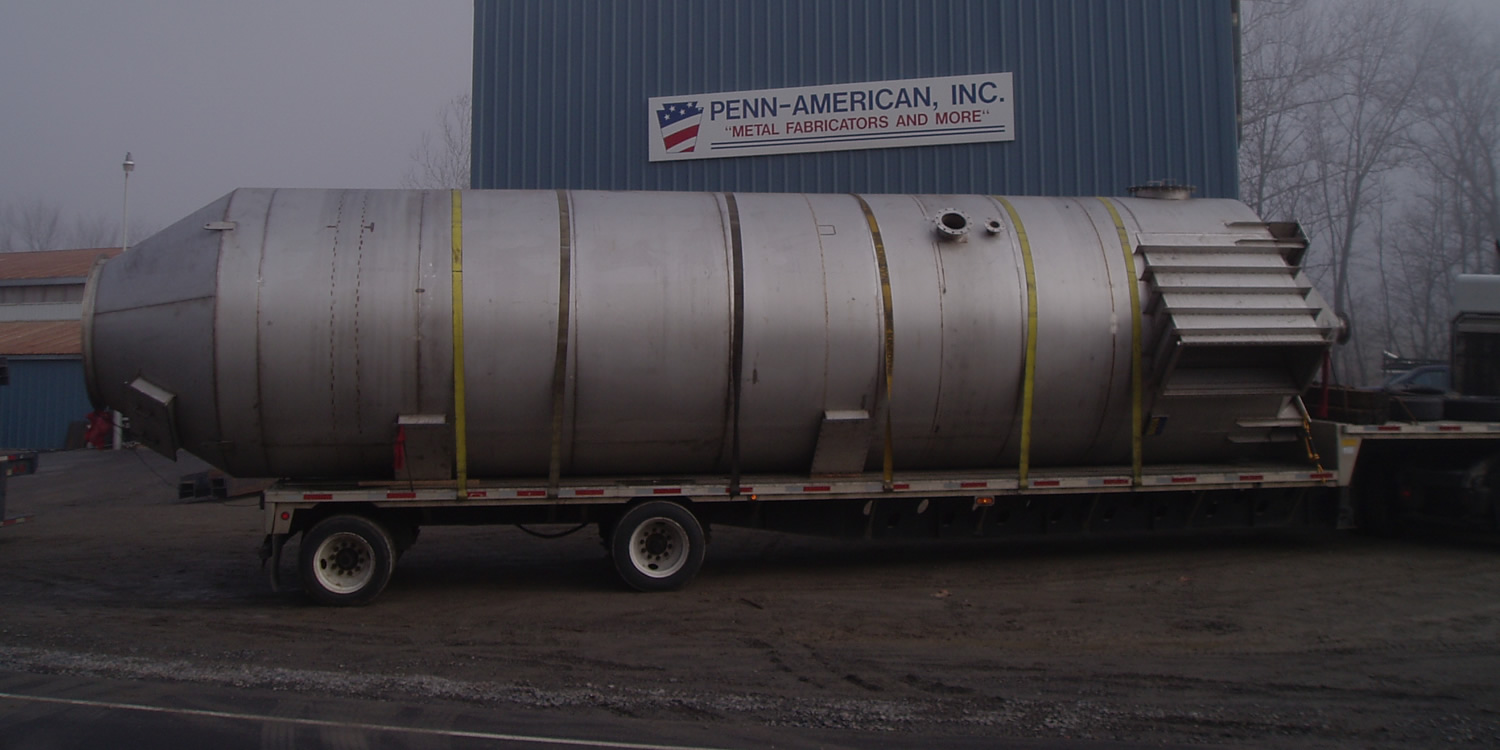 Stainless
Steel
Plate
and
Sheet
Fabrication
When your fabrication will be subject to corrosion, temperature extremes, or sanitation requirements, stainless steels and specialized stainless steel alloys are the materials most often specified. Penn-American designs, forms, fits, and welds stainless steel and aluminum tanks, air scrubbers, vessels, dust collectors, cones, hoppers, bins, industrial duct, stacks, shrouds, guards, and other custom fabrications.
Having fabricated from stainless steels for the pollution control, industrial, agricultural, food grade, and pharmaceutical markets, we have experience in working with most 300 series stainless steels, some 400 series stainless, 2205 Duplex, AL6XN, Zeron 100, C276, Aluminized,and other specialized stainless alloys.
Our fabrications are welded by AWS-Certified D1.6 welders and ground to your specified finish. We can aesthetically clean your stainless product chemically, mechanically, or with a SP-16 Star-Blast.
Feel free to contact us for pricing, design assistance, fabrication, and installation services. We look forward to working with you on your next stainless steel fabrication requirement.