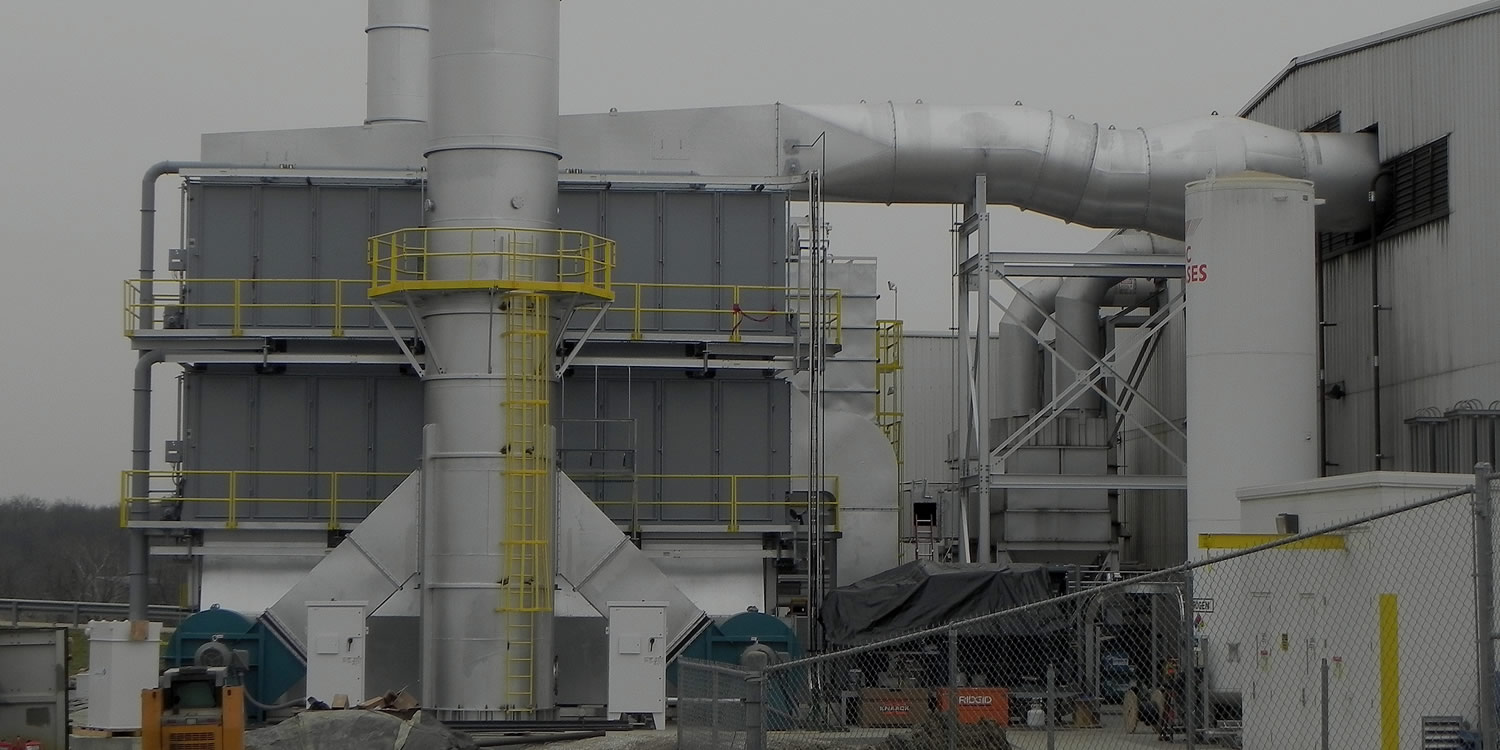 Penn-American fabricates and installs dust collection and ventilation systems in all shapes, sizes, types, and configurations. Our bag-houses, plenums, bin vents, hoppers, manifolds, cyclones, and industrial ductwork collect air pollutants and debris from foundry dust, sand, saw dust, glass particles, quarry and mining dust, and grain processing.
Our dust collection and ventilation systems can be fabricated from carbon steels, stainless steels, abrasion resistant alloys, weather resistant alloys, or aluminums, depending upon your requirements. Your ductwork can be supplied in any type of material, shape, size, or thickness. We typically include structural support steel, duct support steel, duct supports and saddles, access platforms, stairs, ladders, manifolds, and shop assembly, providing you with a complete collection package.
Penn-American's collection system components are prepared and coated to your specification inside our climate-controlled indoor coatings facility. We also offer insulation and cladding as well as installation services.
We welcome the opportunity to work with you on your next dust collection and ventilation project. Please contact us for pricing, design assistance, fabrication, assembly, and installation services.