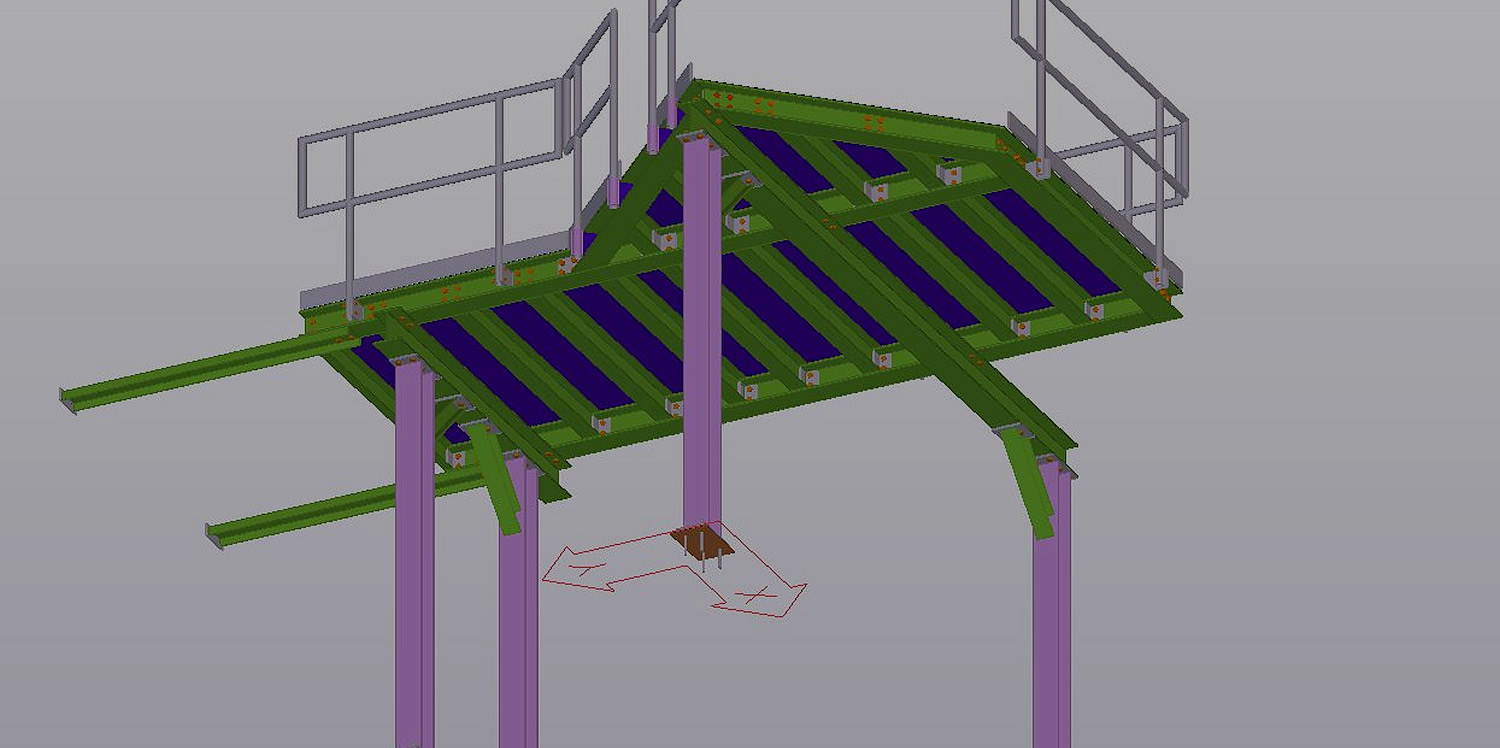 At Penn-American, our team will work to design and detail your job by partnering with you to insure your fabrication meets every required specification. We will assist you with your project from the beginning to the end.
Penn-American utilizes several design and detailing software programs. We use AutoCAD, Inventor, and Tekla Structures. AutoCAD and Inventor are used for machine and equipment design and detailing, along with many other things. Tekla Structures is used for structural steel projects to create a 3D model of structural steel, and for detailing and managing the structural steel project from conception to fabrication through erection.
At Penn-American we use Tekla to create, detail and manage all drawings that are associated with the structure, including: anchor bolt plans and details, erection drawings, multi-part assembly drawings, single-part drawings. Tekla's BIM (Building Information Modeling) provides advantages to the site and the fabrication shop to: coordinate design, fabrication, and site operations for an enhanced, automated workflow. This BIM data is also utilized to create shop and field bolt lists, material lists, and other customized reports. The 3D models provide intelligent and well organized information for fabrication, with data for CNC processing. We use the CNC data to automate cutting of parts on our PythonX robotic plasma machine. This streamlines our fabrication process to produce a quality product much quicker than would be realized with traditional methods of fabrication.
Please contact us today for more information.